TOILET MODULES
TDI has designed and built mock-ups of a number of train toilet modules over the years.
In 2016, the company developed its own brand, TSI PRM compliant, universal access toilet module (UAT) which has now been to licensed to Transcal Engineering for manufacture and distribution. Called 'Eclipse', the module is designed for either new build or refurbishment applications and can be supplied in flat-pack form to fit through existing train doors and corridors. The modular panels are easily modified in size to accommodate different rolling stock configurations and toilet footprints including standard, non-wheelchair installations.
Managed by Porterbrook, the first units were installed on West Midlands Trains' Class 323 cars in early 2019.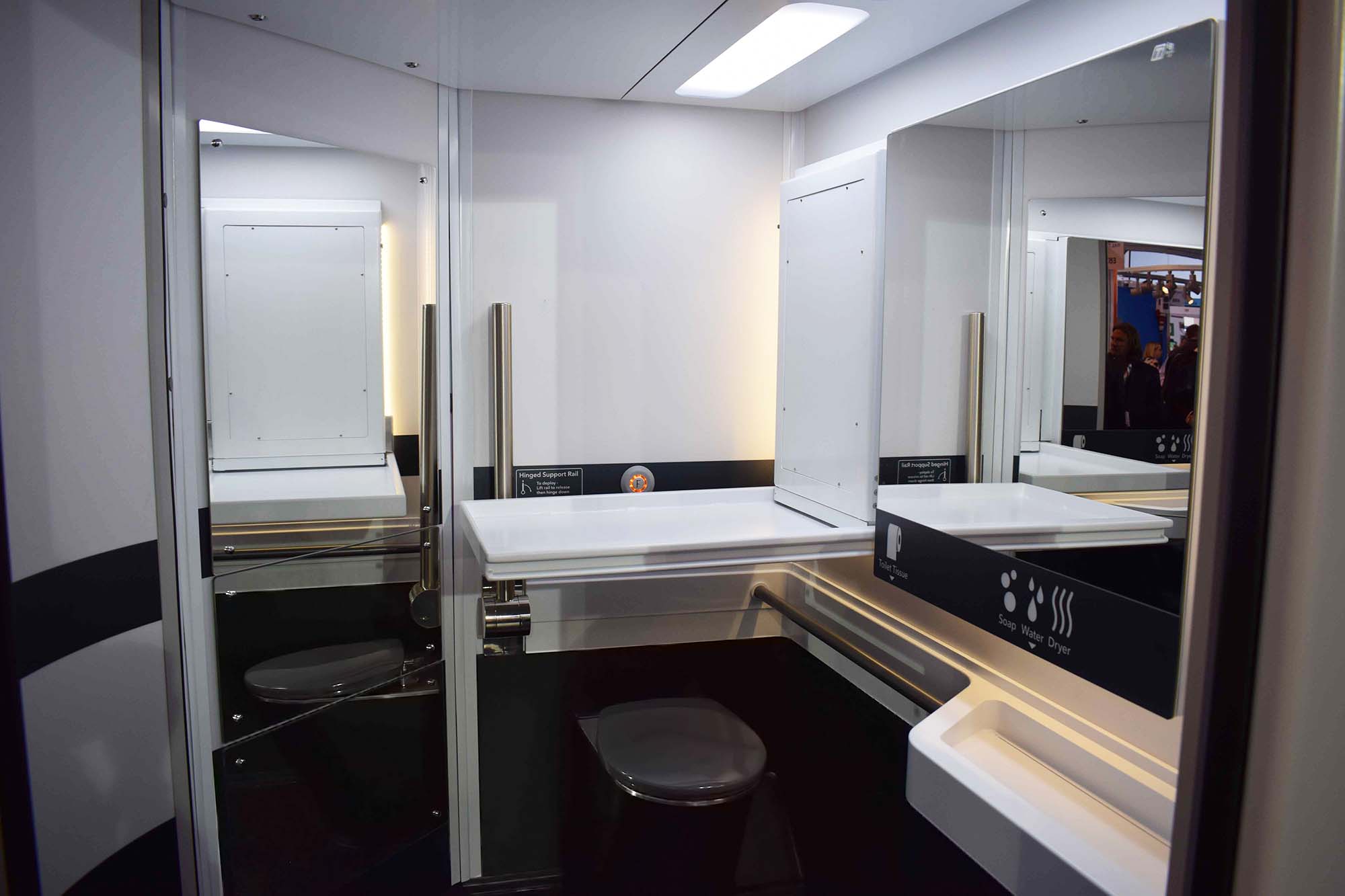 ALL SERVICES
CGI Animations
Andrea
2023-01-11T11:48:35+00:00