LOCALISED MANUFACTURING CENTRE (LMC)
TDI's Localised Manufacturing Centre (LMC) is a disruptive thinking concept which is designed to support the regional and local economies prosperity, where our products are used.
CREATE LOCAL, DELIVER LOCAL
A major sustainable initiative for TDI is our Localised Manufacturing Centre or LMC concept. This concept will aid investment in several UK wide "local" economies, for both short and long term, futures. This will be done by supporting:
PRODUCTIVITY
Post-Covid digital manufacturing and supply growth

Diversification across established sectors such as Rail & Automotive
LOCAL ECONOMIC BENEFIT
Increased demand for local skills

Supply Chain involvement at local level

Future proofing
CONSIDER ENVIRONMENTAL & TRAFFIC ISSUES
Resilience against downturns in sectors

Transfer of Knowledge between sectors and people
DE-CARBONISATION
Digitalisation of methods, systems and techniques within manufacturing
Our concept of using Local Manufacturing Centres is an integral part of the build process for TDI and fundamental in promoting and supporting e-commerce in local communities. This allows TDI to deploy our 'create local – deliver local' philosophy in regional hubs where the local economy can benefit from their own VLR rail investment.
SUPPLY CHAIN
Our supply chain will be proactively set out to use more than 70% of localised suppliers (within 30 miles of LMC) increasing employment and technical skills within the region's supplier base.
The supply chain for Revolution VLR and Coventry VLR used up to 70% of national and local suppliers, within a 50 km radius of TDI's Local Manufacturing Centre in the Midlands.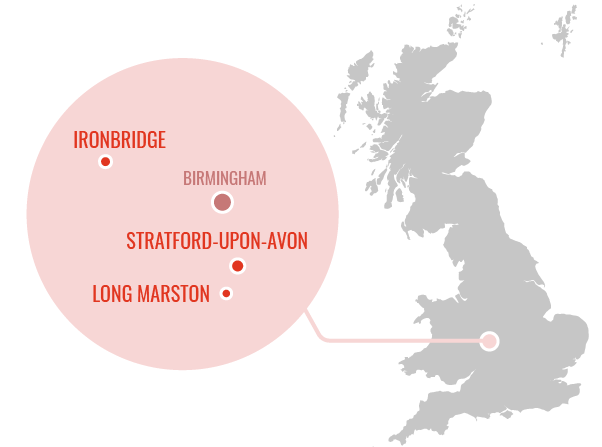 LABOUR MODEL
The LMC labour model focuses on maximizing use of local resources in the manufacturing of our products. We proactively seek to use localized labour and use skills from the local communities and teaching institutions (universities, colleges, and apprenticeships) to work with our experts to ensure the correct skillsets exist and develop long term relationships and knowhow.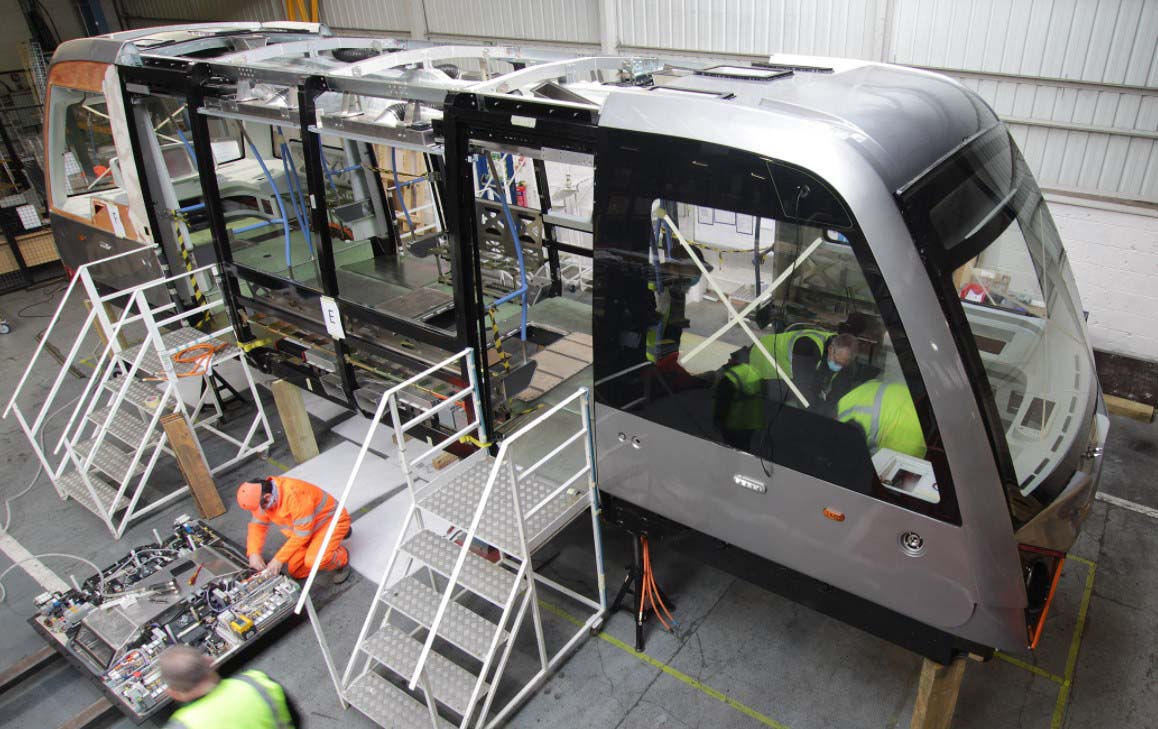 ADVANCED BUILD & MANUFACTURING SYSTEM
We use state of the art digitally advanced build and manufacturing systems which enables us to use world class build management techniques, create safety critical documentation during the build and, importantly, enable access to our high-tech resources when required.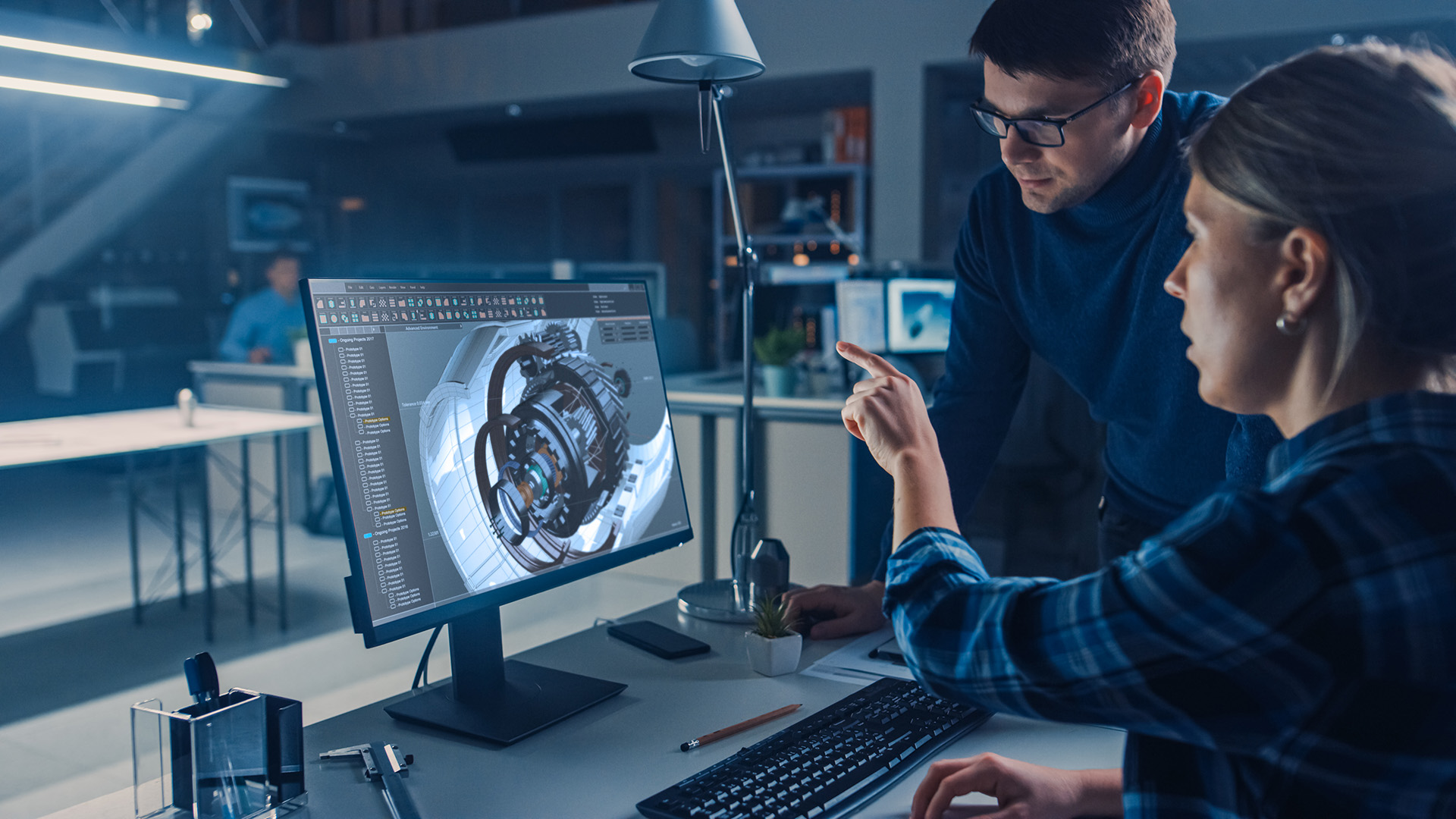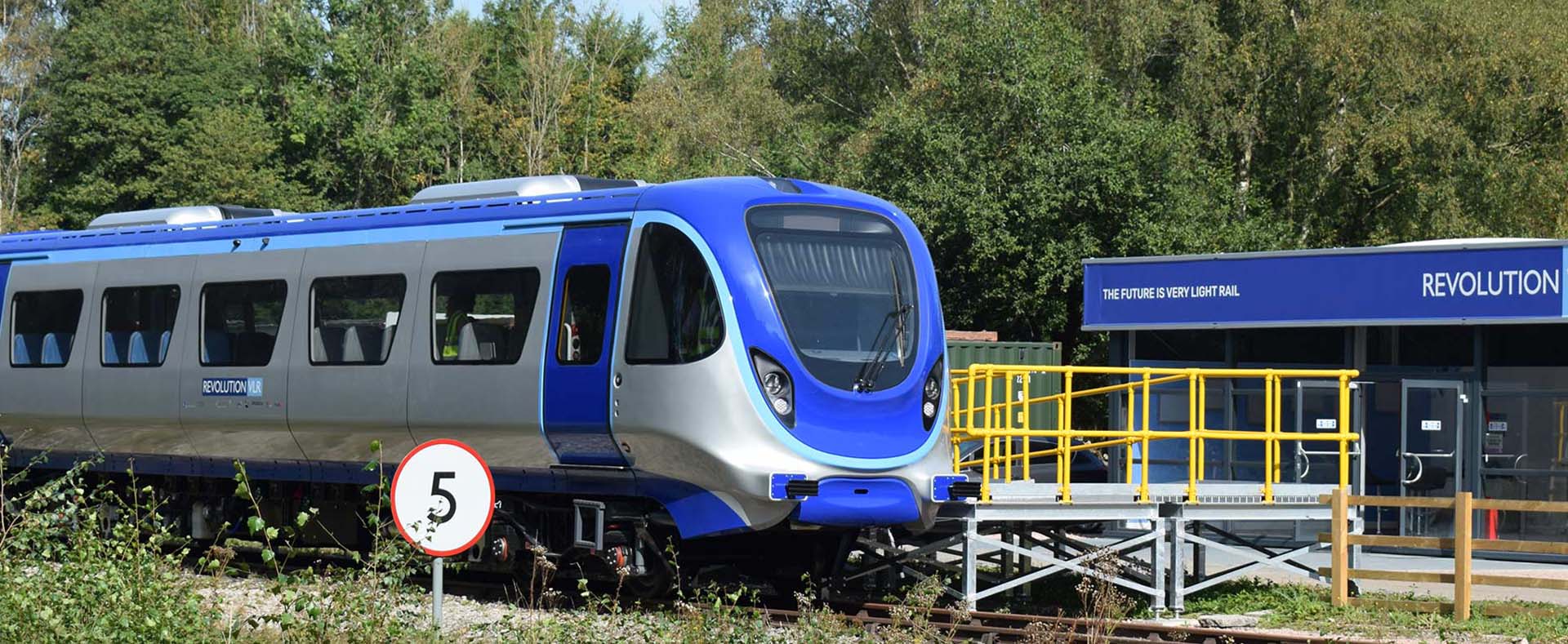 CUSTOM BUILT FACILITIES
Transport Design International set up its first manufacturing site in the Midlands, providing jobs with a focus on upskilling and educating the workforce in the region. We were keen to be able to show RVLR in a representative line reopening context and Ironbridge meets that requirement extremely well.
What we have produced here to support the stakeholder demonstration activities over the coming years, without the benefit of existing platforms and station buildings, provides an excellent illustration of how rapidly a reopening can be implemented.
LOCAL BENEFITS
The need for cost-effective and sustainable rail transport solutions to encourage modal shift, provide local employment and skills benefits and to stimulate the regional economy has been fully recognised in the Ironbridge power station regeneration plan.
Reconnecting Ironbridge to the wider rail network has the potential to remove a significant amount of road traffic from the local tourist areas, improving air quality, reducing traffic congestion and noise pollution.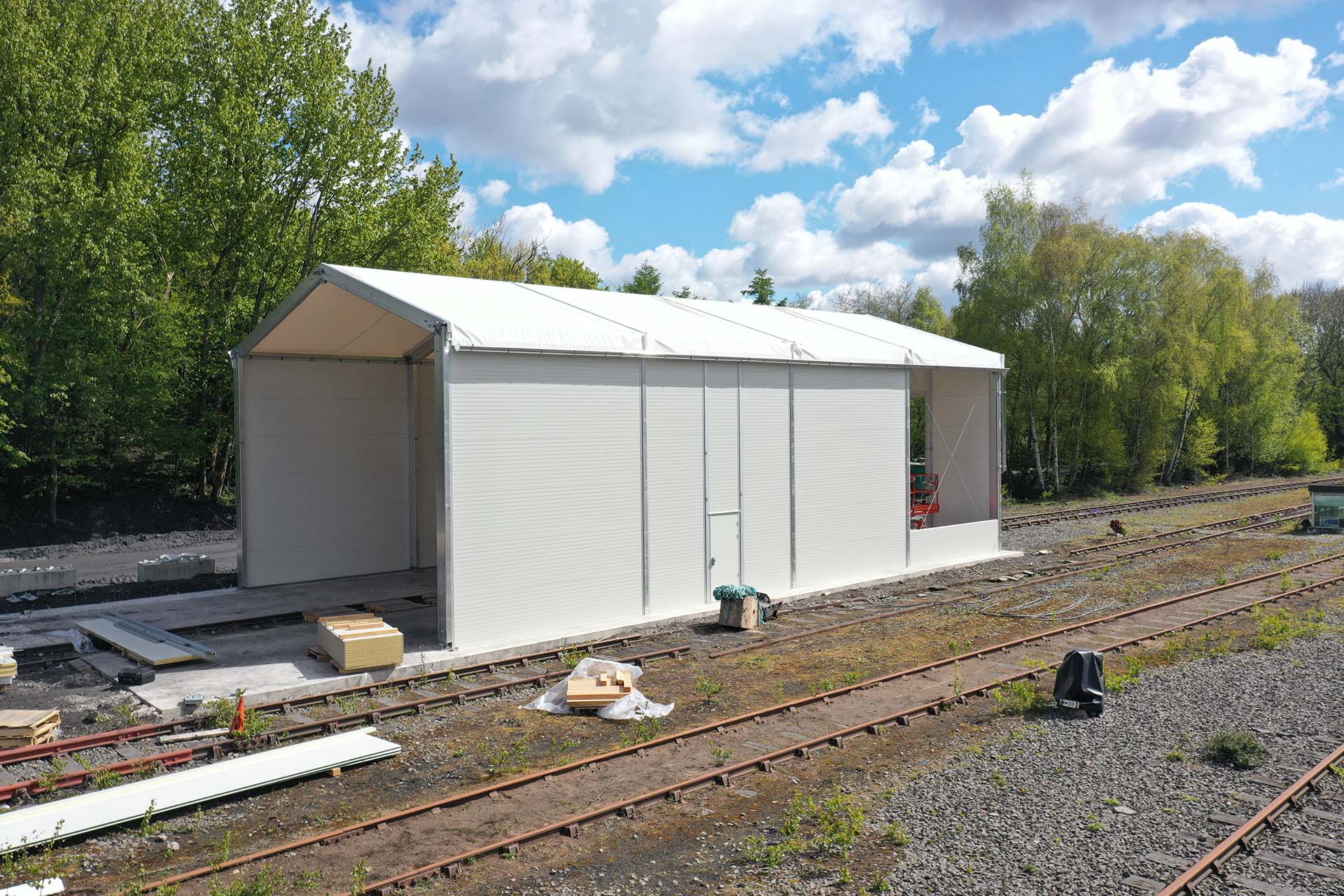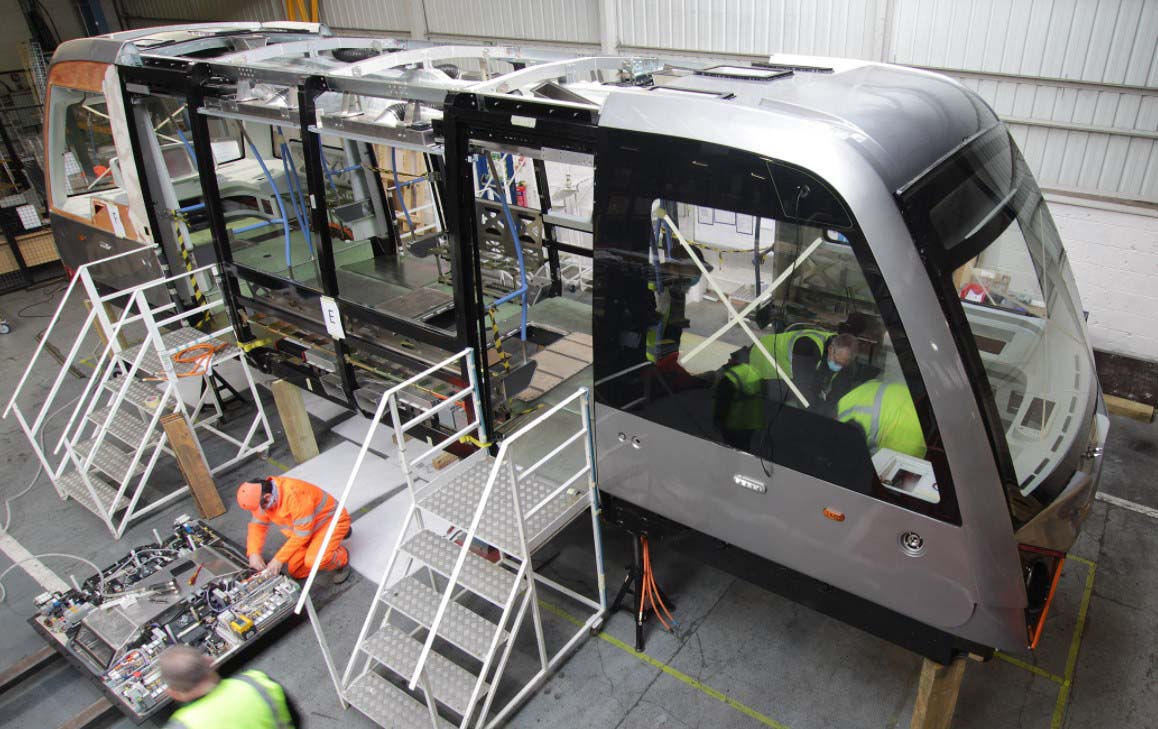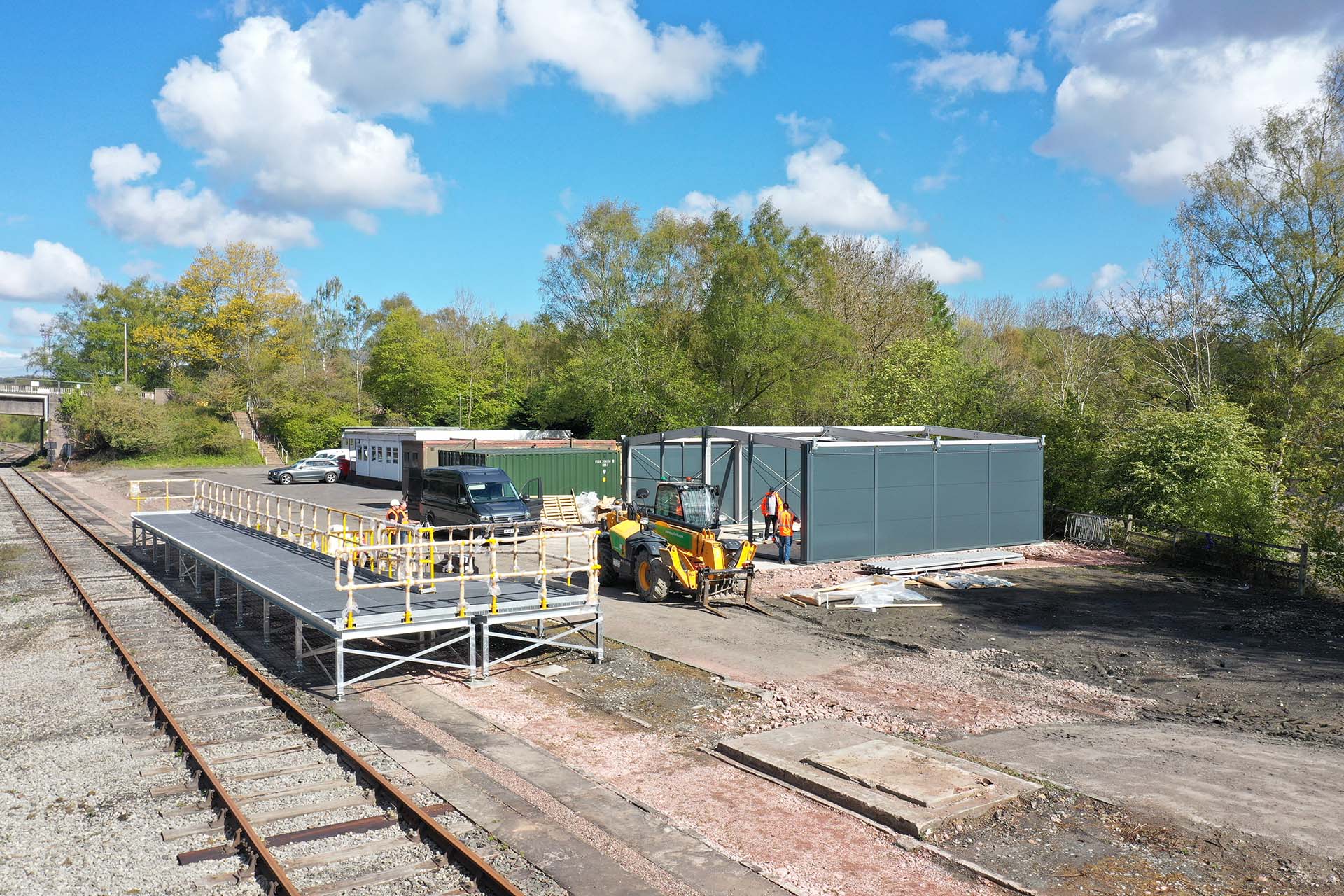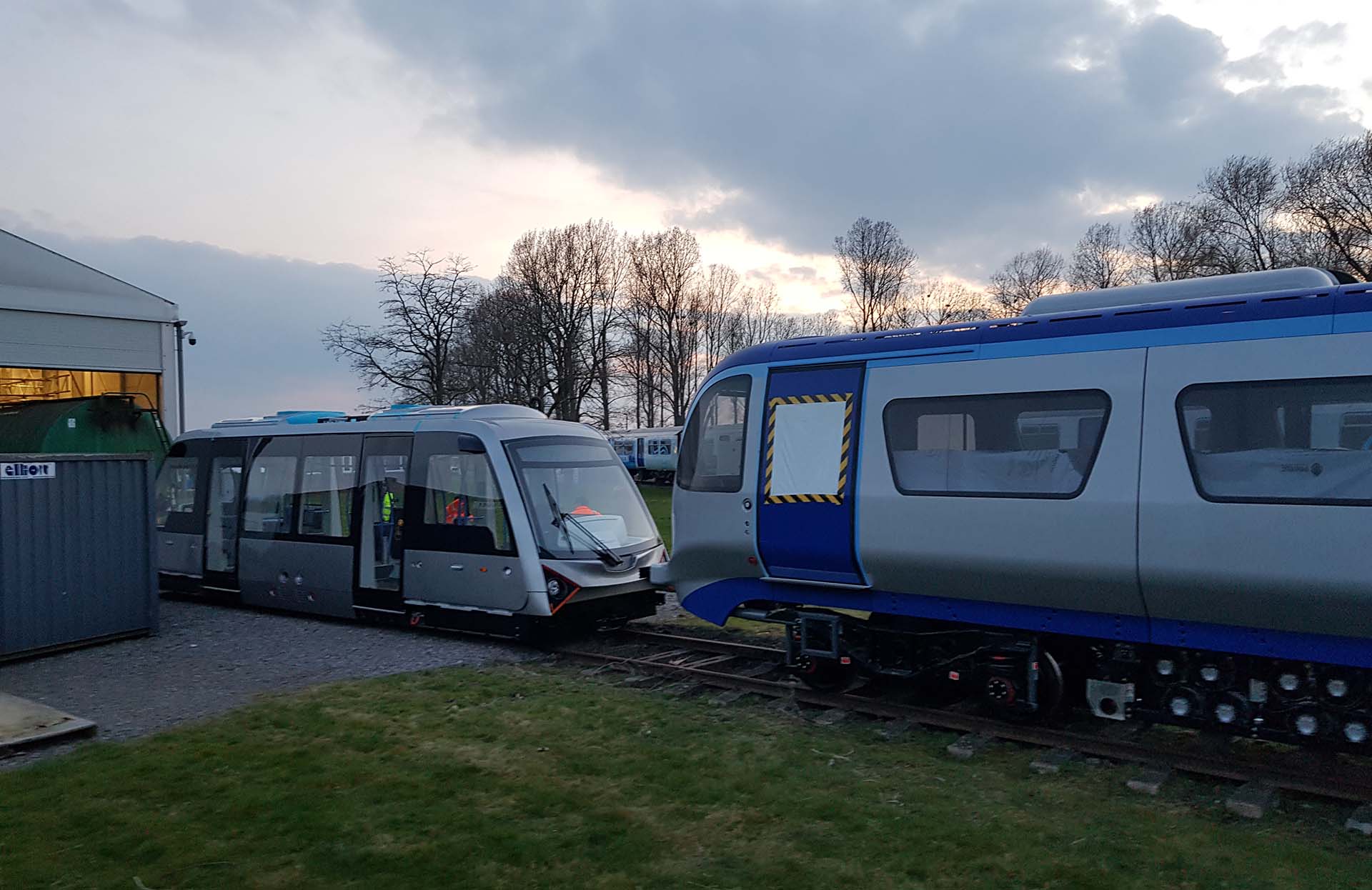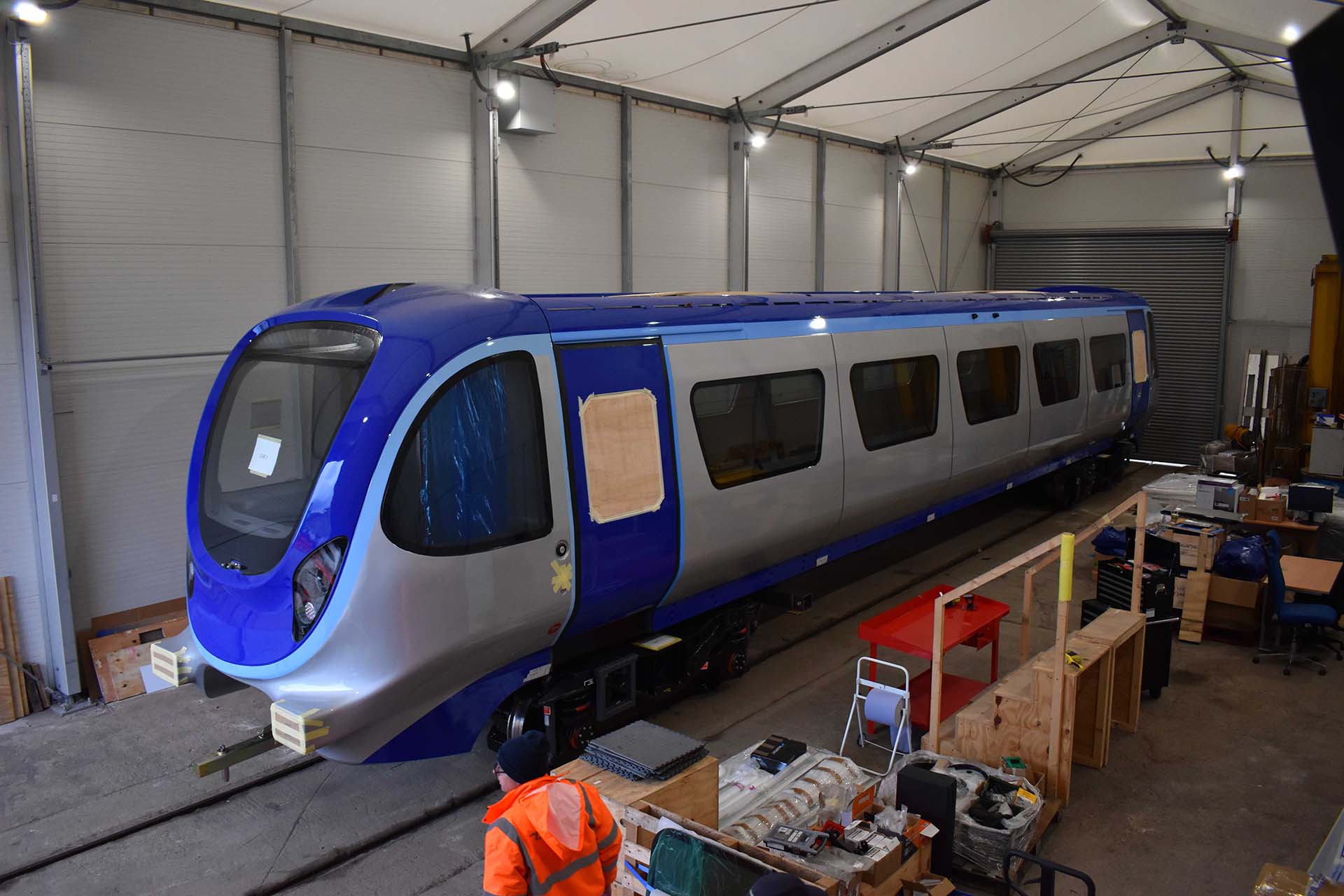 We're delighted to be working with TDI and Eversholt Rail to bring Revolution VLR to our Ironbridge site, where we are transforming the former Ironbridge Power Station into a mixed-use development of up to 1,000 homes, alongside a range of commercial, leisure and community uses. Together we are exploring the possibilities of how the former sidings and freight line could be brought back into use, opening up the prospect of passengers one day being able to arrive at Ironbridge by rail.