REVOLUTION™ VLR
TYPE: Rail

Revolution VLR' is the development of next generation, 'very light rail' technology. A key aim of the vehicle is to facilitate low-cost connectivity of regional and rural areas. Revolution VLR is fundamental to the provision of integrated and sustainable, short range public transport systems both now and in the future. A range of power units for the vehicle are in development including diesel-hybrid; electric and hydrogen power source.
Following the award of a grant from the RSSB and new investment from Eversholt Rail, TDI, who is already leading the field in the design of 'very light rail' vehicles, brought together a consortium of key suppliers to deliver the 18m long electric(battery)-diesel, hybrid vehicle. The Revolution VLR demonstrator railcar is available for demonstration at our Ironbridge test facility since 2021.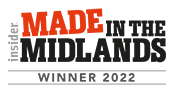 SPECIFICATIONS
| | |
| --- | --- |
| Model: | RV100H |
| Propulsion: | Battery-electric (fast charge) or diesel-battery hybrid |
| Passenger (Per Vehicle): | Up to 56 seated passengers |
| Wheelchair: | RVAR compliant |
| Laden weight: | 32,500kg |
| Dimensions: | 18500L x 2800W x 3800H |
| Door Opening: | 855W x 1905H |
| Speed: | Max 100 kph |
| A/C: | Full HVAC |
There is great potential for VLR vehicles to be used on disused branch lines across the UK, many of which have been closed since the early 1960s. The UK has the necessary design talent and manufacturing capacity to create next generation VLR vehicles for domestic and export markets.
TESTIMONIALS
Our railways also have a vital part to play in achieving our net zero ambitions, and these zero emission carriages have the potential to make our network cleaner and greener.

VLR is new technology that offers a glimpse into the railways of the future. This low cost, low emission transport might be the sort of thing you see in your town in years to come.
RSSB is proud to be part of the consortium which initiated the development of the Revolution VLR to combine the best of state-of-the-art technology from both rail and automotive sectors to offer a significantly cheaper and lower emission solution for branch lines… This is proof of the great innovation that can and will take place when boundaries are pushed, radical ideas are encouraged and adequately supported, and strong collaborations across the transport sector are established and fostered.
Eversholt Rail has a proud record of investment in innovative rolling stock programmes, and we are delighted to have played an active role in the RVLR programme since 2018. We believe that RVLR's characteristics and cost-effectiveness will really assist the business cases for rail line reopening's and extensions across the UK.
I am hugely impressed with the quality of Revolution VLR and its interior. The scope of the vehicle has really exceeded my expectations – it is a game changer.
The modular design of Revolution VLR facilitates the rapid and cost-effective development of different internal layouts to suit customers' specific needs, together with variants tailored to specific roles, such as a freight version with dedicated loading and offloading doors.