Our Commcercial Director, Darren Smith, will be presenting: Innovations in Urban VLR at Mainspring's UK Light Rail Conference. He was heavily involved in urban lightweight vehicles: LyncTM, Orbit and Coventry VLR.
Learn more about the Company behind the latest Innovations in Urban VLR by booking your place to join his presentation.
Our team will be on hand at our stand, opposite Hall A, to answer any questions you have about Very Light Rail.
What to look out for at UK Light Rail Conference:
11 July:
12:30pm – Transport Design International: Innovations in Urban VLR
Darren Smith: Group Commercial Director, Transport Design International
12 July:
3.15pm Revolution VLR – The Future is Very Light Rail
Tim Burleigh: Head of External Relations, Eversholt Rail
3.40pm How do we move Very Light Rail forward in the UK? – PANEL DISCUSSION
Panel Host: Colin Walton, Mainspring
Panel Speakers:
Tim Burleigh: Head of External Relations, Eversholt Rail
Darren Smith: Group Commercial Manager, Transport Design International
Mike Smith: Programme Director, Network Rail
David Sexton: Rail Investment Strategy Manager, Department for Transport
Elaine Clark: CEO, Rail Forum
Bridget Eickhoff: Principal Infrastructure Engineer, RSSB
Johan Haveland: CEO, Asistobe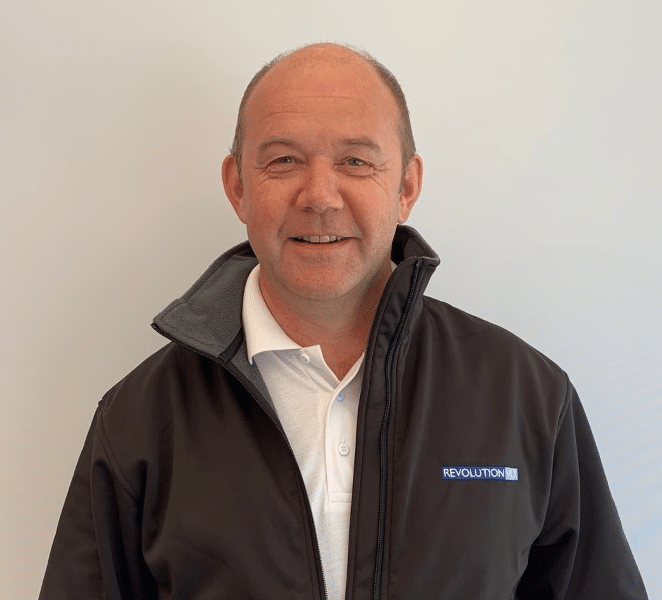 Darren Smith, Commercial Director 
Darren is the Group Commercial Director at Transport Design International. He has worked in manufacturing for over 30 years and has a wealth of experience in contract supply and the rail sector. He is closely involved with the Very Light Rail program. These include the innovative, first-of-a-kind Revolution VLR and the urban lightweight vehicles, Lync, and Orbit. In partnership with Eversholt Rail, Darren is focused on the sales of Revolution VLR in the UK. He is also responsible for international sales, working closely with the UK Department for International Trade.
Read Darren's full bio here
More about the Very Light Rail vehicles presented at UK Light Rail Conference
LyncTM
LyncTM VLR is the next generation Urban VLR. It is focussed on modern passenger carrying capacity solutions with improved in-service battery operation and fast charging technology. LyncTM is designed to connect outlying communities within towns and city centres. It runs on electric batteries, which supports decarbonisation and a greener future. There is significant international interest for this new urban VLR range.
Revolution VLR
The multi-award-winning vehicle is a game changer for UK and global transport. It delivers zero carbon emissions when stationary and up to 20mph. Using the latest lightweight materials and battery technology, RVLR delivers an affordable and sustainable rail vehicle solution for rural connectivity. Our aim is to deliver a reliable, high-quality passenger experience with the lowest possible costs of whole-system implementation and operation. This will maximise economic sustainability and provide connectivity in regions where heavy rail has previously been too expensive to be a viable option.
The RVLR Demonstrator was launched in October 2021 at our purpose-built facility in Ironbridge. To date, there have been over 400 visitors to the site to experience the vehicle in a typical line re-opening context. Our team is working to promote sales of the vehicle.
If you have any questions about our vehicles, please contact us here