David Coulthard, former F1 racing driver and now brand ambassador for Transcal Engineering, attended a product launch at the company's factory in Pershore, Worcestershire today where he saw, first hand, the new 'Eclipse' Universal Access Toilet (UAT) module being manufactured. The UAT is a TDI designed product under exclusive licence to Transcal.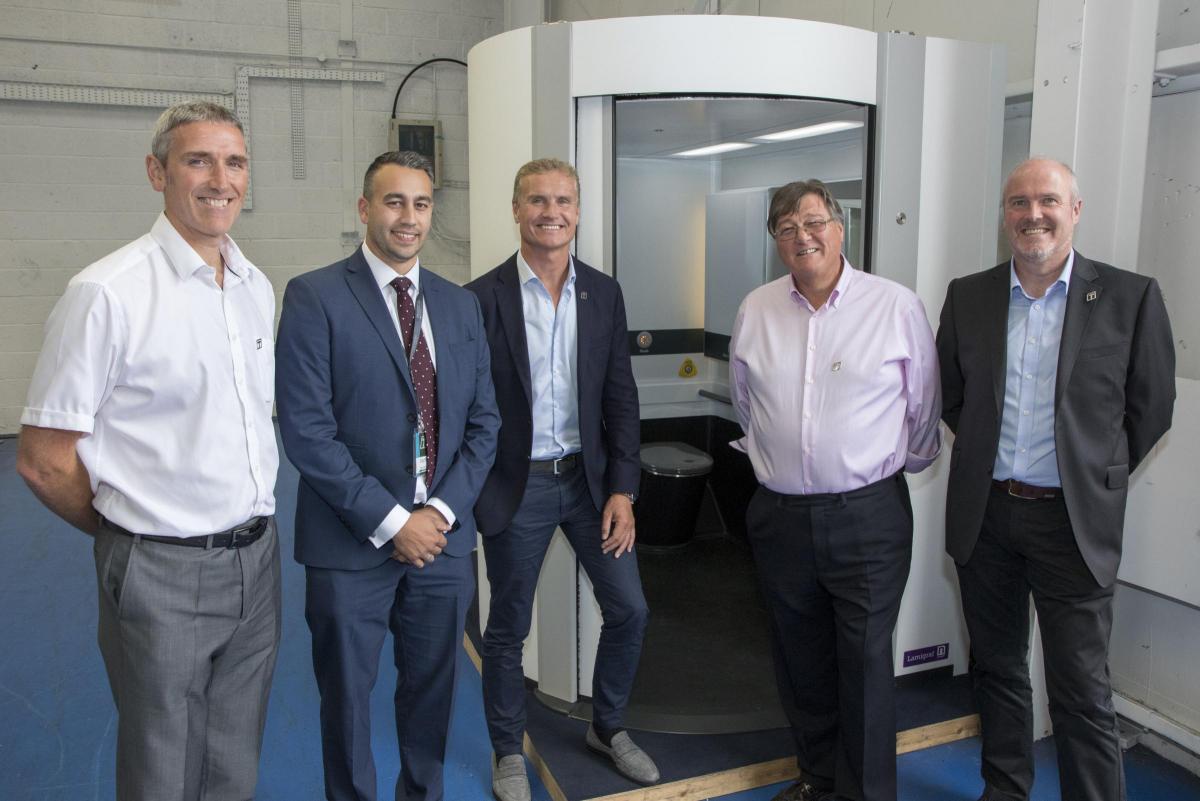 Mr Coulthard, who was born in Scotland, became brand ambassador for the Scottish-based firm about a year ago. He said he feels as comfortable in a factory as he does on a race track and expressed his full support for British engineering. He said he only ever drove for British Formula One teams, despite an offer from Ferrari, due to his support for British engineering.
Mr Coulthard also spoke about the importance of skilled labour. "If skills can't be found in the UK people should be allowed to come in from outside," he added. "One of the biggest difficulties is finding skilled engineers."
Robert Aitken, Chief Executive Officer of Transcal Engineering, said the launch of the Universal Access Toilet secures jobs at the Pershore factory. "The product will be fully fabricated on this site. It's a lot cleaner and crisper than a normal toilet," he said. "The public are fed up of not having an operational toilet on a train".
Mr Aitken then announced that the company has sold its first batch of toilets to rail firm Porterbrook for £1.5m.