We are proud to be working with Eversholt Rail to bring Revolution VLR to market. Our Commercial Director Darren Smith and Tim Burleigh, Head of External Relations at Eversholt Rail, will present Revolution VLR at the European Light Rail Congress on 22-23 March.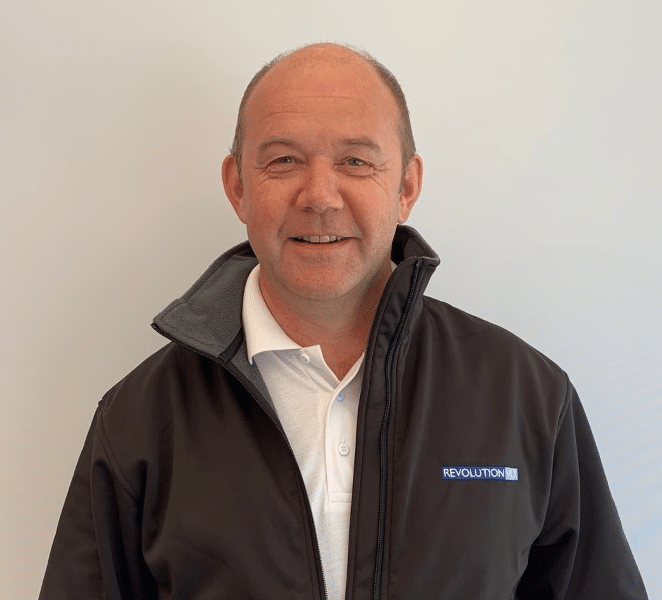 Darren Smith, Commercial Director 
Darren is Group Commercial Director at Transport Design International. He has worked in manufacturing for over 30 years and has a wealth of experience in contract supply and the rail sector.  He has been closely involved with the very light rail program and is currently working on a number of product platforms. These include the innovative, first of a kind Revolution VLR and the urban lightweight vehicles, Lync and Orbit.  In partnership with Eversholt Rail, Darren is focused on the sales of Revolution VLR in the UK. He is also responsible for international sales, working closely with the UK Department for International Trade.
Mainspring invited us to speak at the European Light Rail Congress as the market leaders in Very Light Rail.
Wednesday 22 March Day 1:
12.00 Revolution VLR: The future is Very Light Rail
Presented by Darren Smith, Group Commercial Director, Transport Design International and Tim Burleigh, Head of External Relations, Eversholt Rail
12.20 PANEL DISCUSSION: Game changing technology:
What do we need to take VLR to the next level?
3 panellists: Darren Smith, Group Commercial Director, Transport Design International, Tim Burleigh, Head of External Relations, Eversholt Rail and Steve Jasper, Director, Pre-Metro.
Very Light Rail
Our Very Light Rail product platforms, Revolution VLR and Lync VLR, are designed to run on lower cost infrastructure. They are bi-directional or uni-directional, depending on customer requirements. Our product portfolio offers platform and kerb height vehicle solutions, with single and multi-car options to cater for both urban and rural commuter routes where there is considerable international interest.
Revolution VLR
The multi award-winning vehicle is a game changer for UK and global transport. It delivers zero carbon emissions when stationary and up to 20mph. Using the latest lightweight materials and battery technology, RVLR delivers an affordable and sustainable rail vehicle solution for rural connectivity. Our aim is to deliver a reliable, high-quality passenger experience with the lowest possible costs of whole-system implementation and operation. This will maximise economic sustainability and provide connectivity in regions where heavy rail has previously been too expensive to be a viable option.
The RVLR Demonstrator was launched in October 2021 at our purpose-built facility in Ironbridge. To date, there have been over 400 visitors to the site to experience the vehicle in a typical line re-opening context. Our team is working to promote sales of the vehicle.
If you have any questions about our vehicles, please contact us.